---
About Southside Dermatology
Locally owned by two board-certified dermatologists, Southside Dermatology and Skin Cancer Surgery provides patient-focused, comprehensive dermatology in all of northeastern Oklahoma, with offices in Tulsa, Broken Arrow and Muskogee.
As members of the community they serve, the team at Southside Dermatology and Skin Cancer Surgery is committed to the highest standards of treatment, and to the people who trust them with the health and care of their skin.
When choosing a dermatologist for a medical condition, expertise is one of the most important factors to consider. Dr. Alison Fischer and Dr. Robert Fischer are experts in general and surgical dermatology, and both are fellowship-trained in Mohs surgery, the most effective treatment available for skin cancer lesions. Southside Dermatology and Skin Cancer Surgery offers a range of medical services, including skin cancer screening, skin cancer surgery, skin biopsies, removal of cysts, warts or moles, and treatment of psoriasis, eczema, and other skin diseases.
Cosmetic services at Southside Dermatology and Skin Cancer Surgery help clients look and feel their best. Laser skin treatments, scar revision, and acne treatment can dramatically improve long-term skin issues. Microdermabrasion, Botox®, facial peels, and other aesthetic services can visibly rejuvenate the face and skin — and boost self-image and confidence.
The team at Southside Dermatology and Skin Cancer Surgery understands that a skin condition can be a sensitive, personal issue. Whether someone is requesting an initial consultation or is an established patient, the doctors and staff always take the time to discuss concerns and questions with honesty, compassion, and respect for privacy. Southside Dermatology and Skin Cancer Surgery is proud to serve the skin care needs of their fellow Oklahomans.
Also visit our other website: SkinRenewalofTulsa.com

---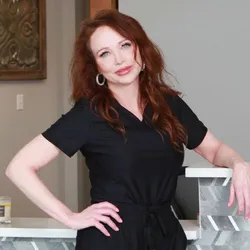 Jenna- Lead Esthetician
Welcome our new lead esthetician Jenna! Jenna has more than 15 years of experience in the beauty industry as a trusted skin care expert. She began her career as a laser technician, where she discovered her passion and love for helping people feel their best in the skin they are in. Driven by her inquisitive passion for skin care, Jenna received her diploma from Clary Sage in aesthetics and has partnered with plastic surgeons and medical spas while growing her experience and knowledge base. Jenna's passion for her client is evident in every service that she performs. Her extensive product knowledge helps her to design a personalized skin care regimen for every client. She is experienced in CoolSculpting Elite body contouring, Laser resurfacing, Ultherapy and tattoo and dark spot removal. Jenna possesses extensive knowledge and experience in many laser procedures. She performs Laser Hair Removal, IPL, Clear and Brilliant, as well as many cosmetic procedures such as chemical peels, Hydrafacial and Skin Pen. She prides herself in implementing and excelling with cutting edge technologies as well as care and concern for each of her clients.
We are very excited to have Jenna on our aesthetics team here at Tulsa Hills Cosmetic and Laser Skin Center.
---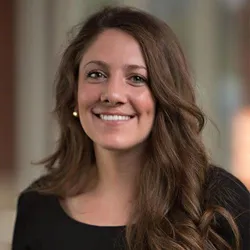 Jessica Graves, PA-C
Jessica completed a Bachelor of Science Degree in Communication Sciences and Disorders from the University of Oklahoma in 2008. She continued on at the University of Oklahoma to receive her Masters's Degree in Health Science, Physician Associate Studies in 2011.
Jessica has worked in a variety of fields as a Physician Assistant and has extensive experience in the field of Dermatology. She began her career working in the Oklahoma University Medical Trauma Center providing trauma and surgical care along with working as a Hospitalist Physician Assistant. She discovered Dermatology in 2014 and it has been her passion ever since. In the past, she provided dermatological care in Oklahoma City and Mustang,
Oklahoma, as well as Maui, Hawaii.
Dermatology allows her to embark on a broad range of medical conditions. The detective work that goes along with healing and easing skin conditions is intriguing and rewarding. Outside of the clinic, Jessica and her husband
enjoy kayaking, soccer, and hiking, but mostly enjoy spending time with their young daughter and son.
Jessica is excited to be joining Southside Dermatology and Skin Cancer Surgery in opening our brand new offices in Muskogee, Oklahoma. We are looking forward to treating your and your family!
---